Syrena

A mixed media installation that conflates the turbulent and tragic histories of the Polish matriarchs
in Link's family with the monument of a mermaid located in Warsaw's "Old Town."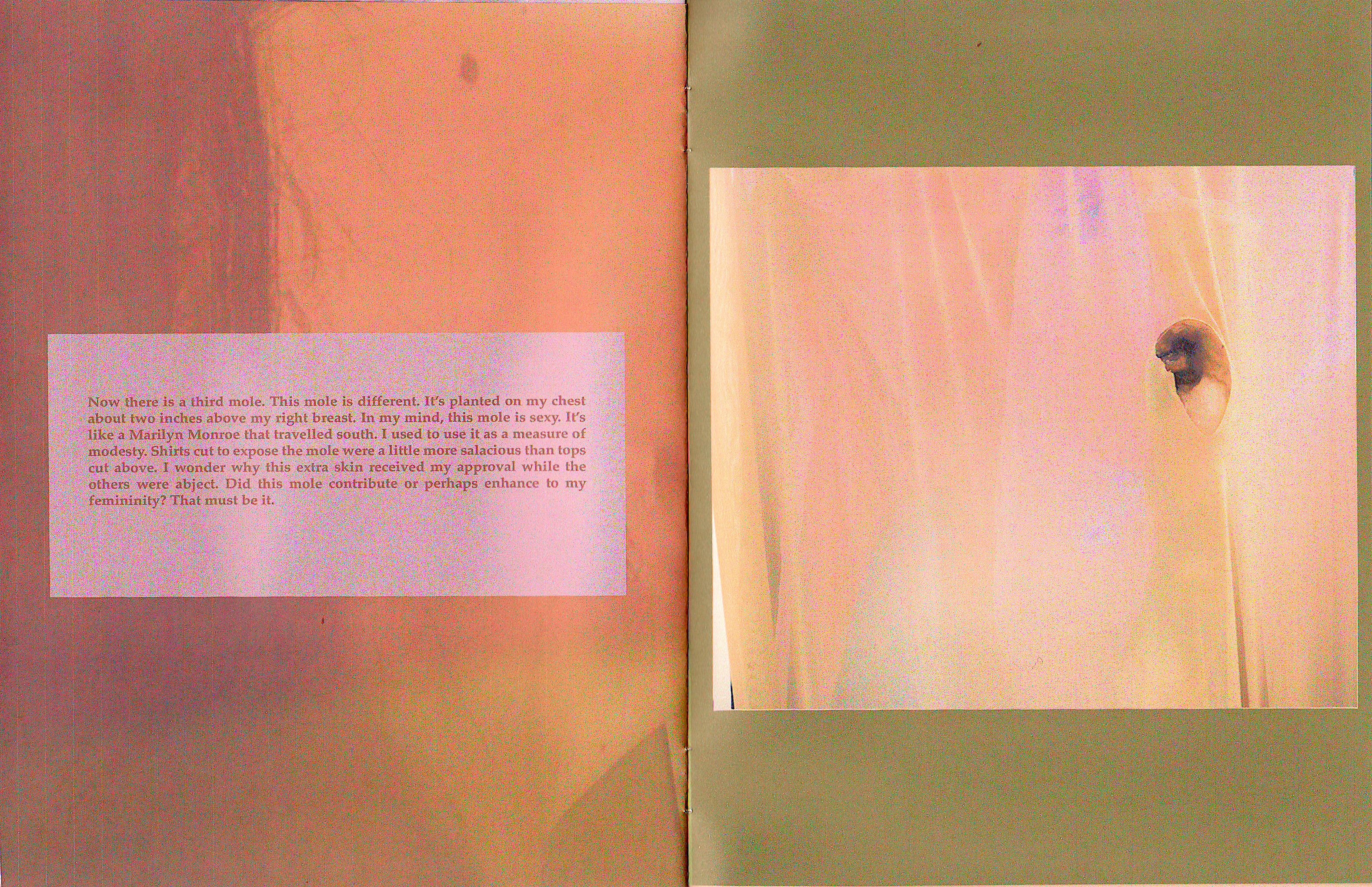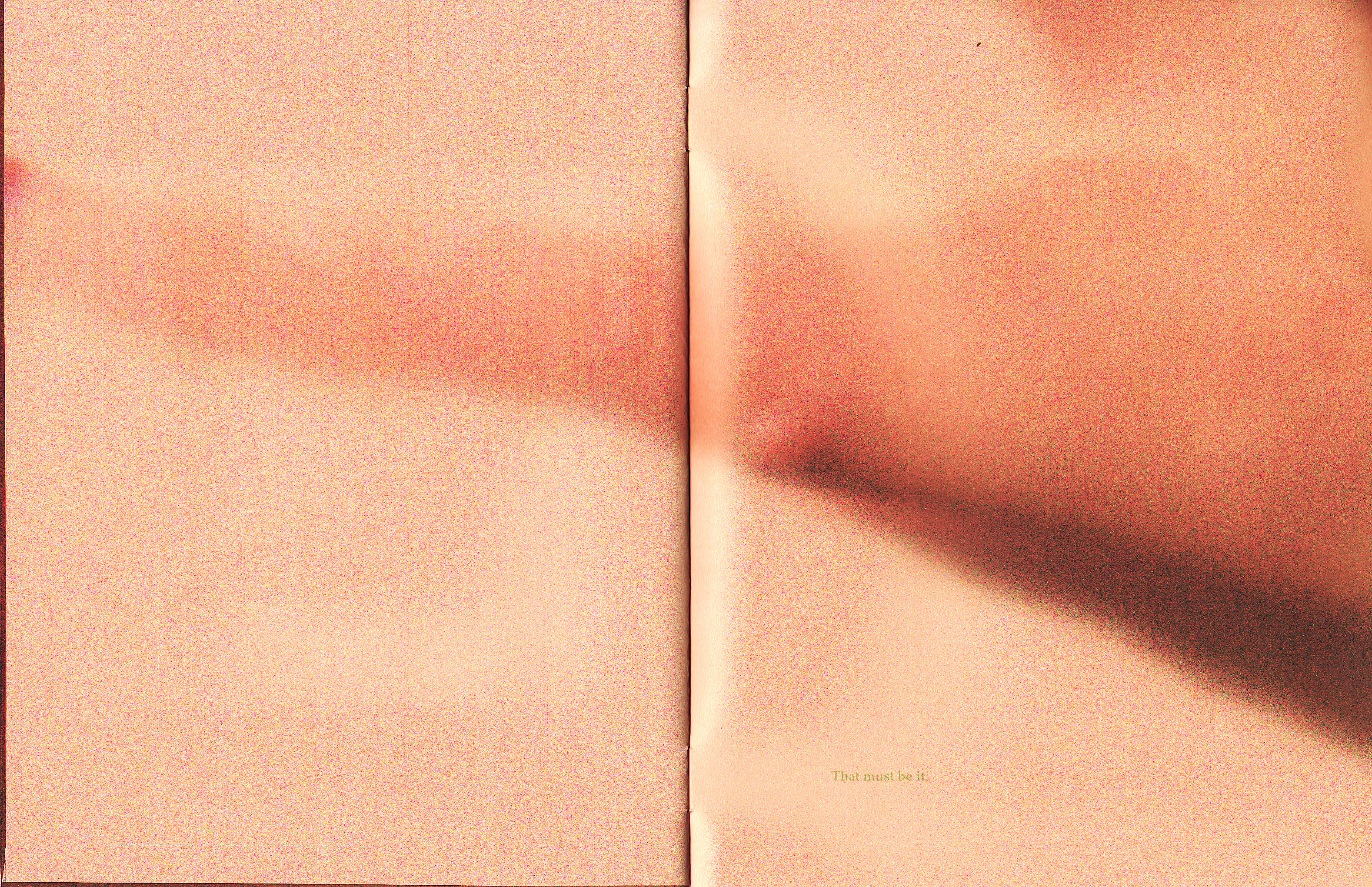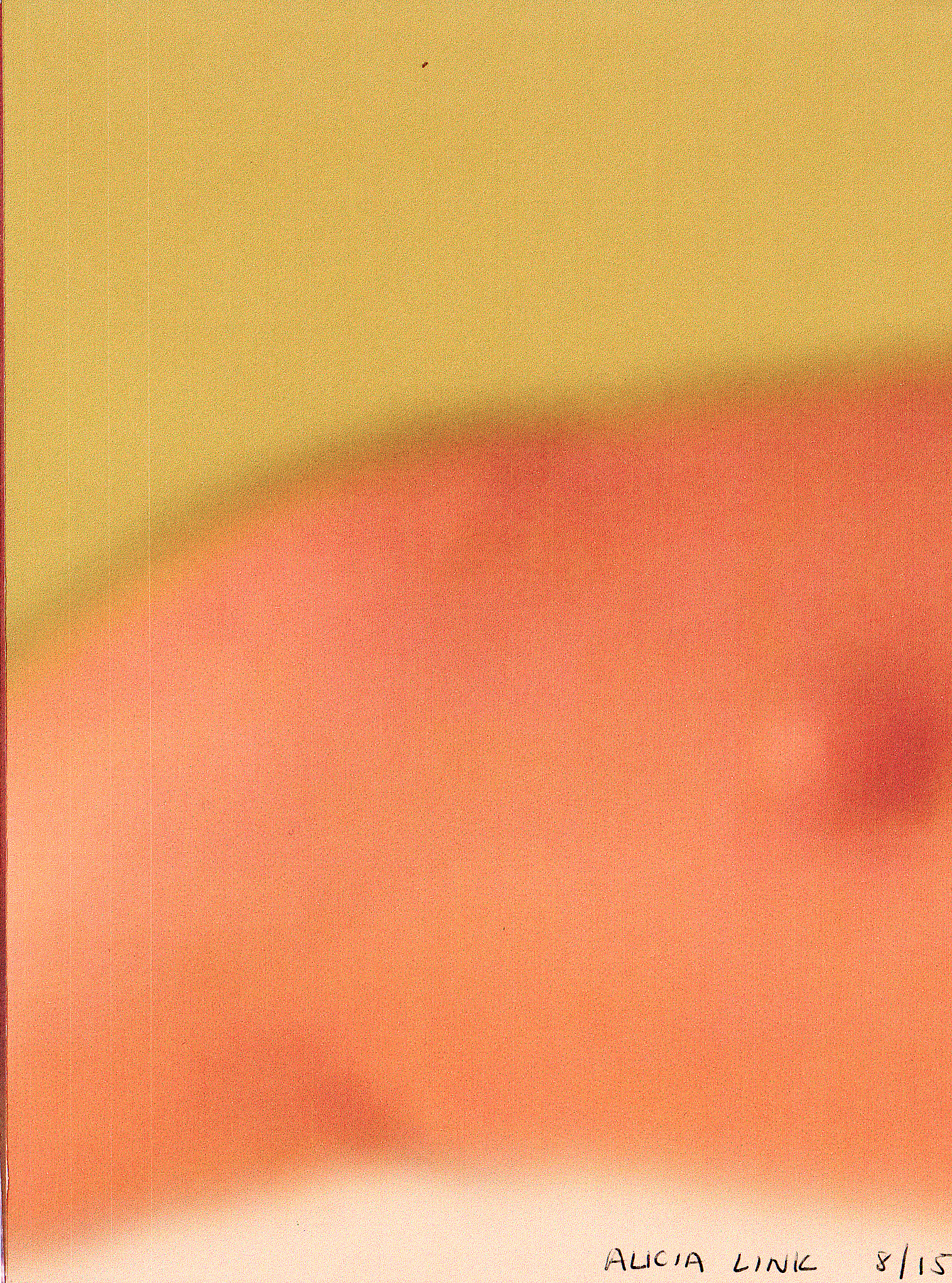 Moleskin, 2020
digitally printed zine
edition of 15
A Love Story
What conditions could be more perfect for romance than balmy summer days in rural Vermont? And, thanks to the s-l-o-w current of the Gihon River, these two raw, bloodied bodies encounter each other for the first time. "A Love Story" follows the chance meeting and courtship between these two limb-like forms. Tommy James and the Shondells 1968 song Crimson and Clover sets a familiar and nostalgic tone as images of the unfamiliar and abject float and dance in the video. Meanwhile, a flashback of invasive probing and poking complicates what is otherwise a sweet affair.
Installation and video. papier-mâché, chicken wire, water color, latex paint, polyfil, fake flowers, plastic eggs, and oil pastel.
2019
"Udder Love"
water color, latex paint, oil pastel, tissue paper, and fake flowers on canvas
9ft x 12 ft
2019
"You can have what I have now, if you really believe it"
Performance and installation in Rosa Nussbaum's Bathtub
2020
"Hiding from Nazis"
water color, gouache, marker, and pastel on paper
12 in x 16 in
2019
Preludes
Alicia Link and Stephanie Concepcion Ramirez
May 11th - May 31st, 2019
In their installation
Preludes
, Alicia Link and Stephanie Concepcion Ramirez imagine a place where their mothers meet for the first time. Fixed to Partial Shade's Platform two "upholstered" pillars support a swath of material that will feature video(s) during designated viewing times. The screen doubles as a sail alluding to past histories of both women. Surrounding the platform woven scraps of fabric sparkle, sprawl, soften, and contrast the inherent flux of the landscape. Objects in the space serve as props and prompts presenting a give and take with the audience acting as a witness to this exchange. In mimicking the actions of their mothers, Link and Ramirez attempt to carefully understand the complexities of motherhood while carving a space for those nuances to take form. Preludes acknowledges the profound impact the artists' mothers have on their work and examines how one of the most fundamental relationships can grow or wither with time.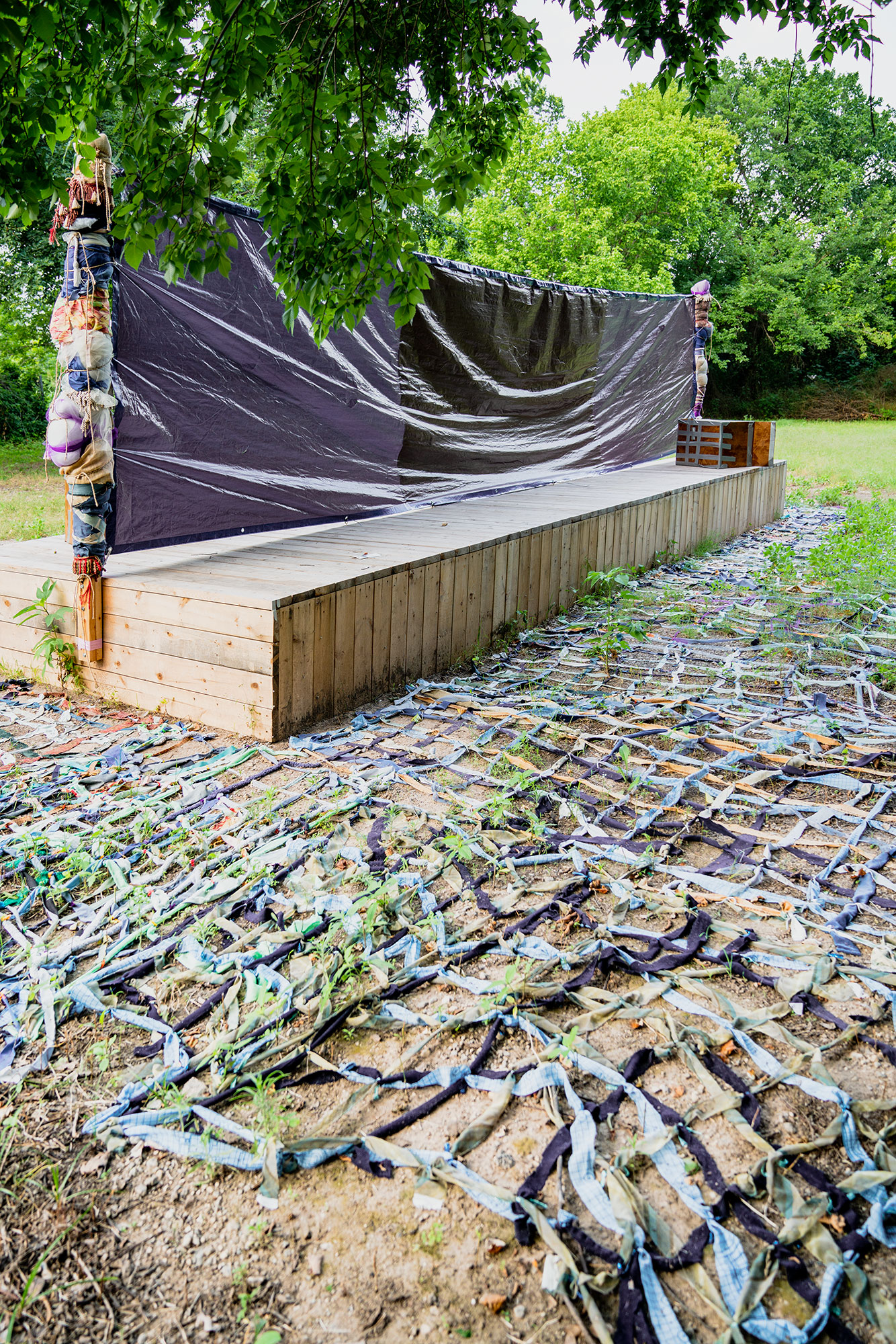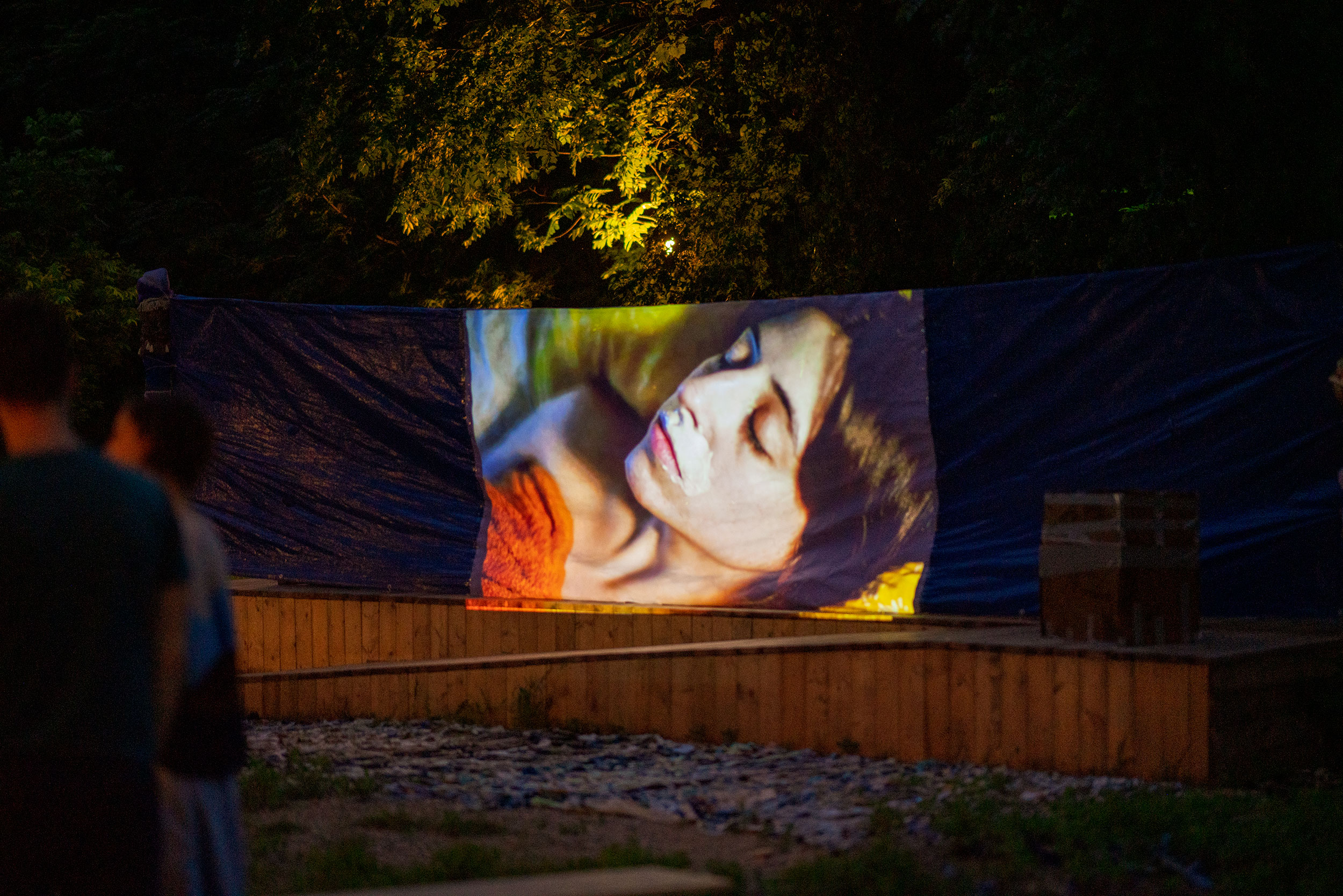 Małgorzata from Alicia Link on Vimeo.